Elite Romance Consultants
Experts In Adult Romance
Intimate Tickles adult romance consultants come from all walks of life and from all over the U.S.A. We have doctors, teachers, stay at home moms, stay at home dads, college students, and sexuality coaches – to name a few. Our romance consultants receive extensive personal training to ensure all your questions can be answered, most problems can be solved, and that it's a very good chance that you will learn something new and exciting to enhance to your romance. Discover more about YOUR personal romance consultant below.
A Message From
Lalita Rati
HI! I am so excited that you popped in to check us out! I am Lea, a mother of three gorgeous boys, one in the Marines (I am so proud) and twins still at home, (still proud). I have been in Public/Customer Relations for almost thirty years, simply because I enjoy people! (My father labeled me as a "Social Butterfly" at a very young age.) My motto has always been to enjoy life, to be as happy and as stress free as possible and to spread as much positive energy and happiness to others as I can…which is why I am here for you today.
I have been in the Sex Education business for ten years and I believe that everyone should understand, respect and enjoy their bodies. Shame should never be a part of our self-image or sexuality, which is why I became an Intimacy Consultant. Learning, understanding, accepting and having a healthy respect for ones self; physically, mentally, emotionally, spiritually and sexually should be a very natural way in life regardless of sexual preferences or orientation. Intimate Tickles has brought all aspects of the healthy sexual scope of differences into one company without judgement to any ones way of life, as it should be.
Please, take your time to browse all four of my websites and if you have any questions please feel free to contact me from any of any of them. Better yet, throw a party so you can see, smell, feel and learn about our quality products in person. I promise you and your friends will learn all my secrets on romance and health and have sore cheeks from grinning and laughing all in one night. I am here to personally assist you in picking out the best high-quality products to suit your needs as well as educate and answer any questions you may have. As a Certified Intimacy Consultant, I am here for YOU. Thanks bunches for stopping by and remember, I am only a click away. - Lea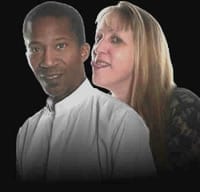 In Love, we are Deryk & Virginia. In business we are Intimate Tickles LLC., Adult Romance Parties . As a couple with 25 years in the home party plan business, 30 years experience in web design and online marketing, 20 years of corporate law, 30+ years in parenting (and still learning!), and almost half a centuries experience in life – we chose to embark upon the world of adult romance and sex toys party business.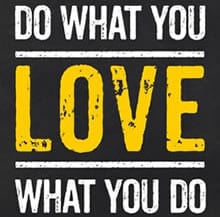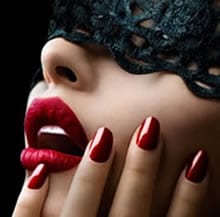 Discover Intimate Tickles parties
Intimate Tickles is so much more than a romance products home party company. We offer a full range of unique, high quality romance enhancing products, including lingerie, spa products, pheromone induced fragrances, lotions, potions, toys, intimate furniture, and more. 
It's no secret that most individuals compare companies before signing up as a Consultant. Due Diligence is not only your right, it's the right thing to do! We have helped take the guess work out of your search by listing many of the benefits offered by Intimate Tickles. We encourage you to check out all details with a company before signing up. Many times, if a company does not list the benefit in their literature or on their website, it probably doesn't exist, or you may have to pay for it out of your compensation. We are confident that when you investigate the alternatives, you will understand why so many Consultants have applied to become Intimate Tickles Independent Consultants, and are living their dream and loving their life!